HISTORY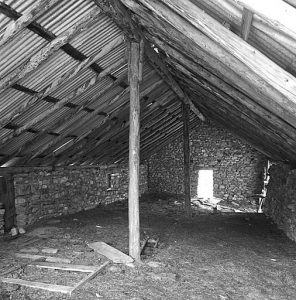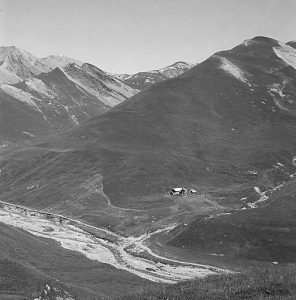 In the department of the Hautes-Alpes, at the foot of the Pic du Mas de la Grave and of the Aiguilles d'Arves, the house of Polyte is full of history.
Until the 1970s, the building was a simple but big sheepfold house, owned by Hyppolite that was called "Polyte" in the village. That is why wa call the new refuge "Chez Polyte" which means "at Polyte place".
Before that, it was owned by the Salomon's family, which discovered a gold mine according to some rumors ! That could be why this family was so rich. We know that two of them were hanged in the 12th of September 1718 in Turin, for making counterfeit currency !
See the book of Paul-Louis Rousset : «  Au pays de la Meije »
Traditionally, once spring arrived, people left their villages to go to those small hamlets higher in altitude, with big pastures areas. They would stay there from June to October so that the herds could graze. They mowed the fields untouched by the herds to make hay and made cheese. When winter came, they moved down with all the animals but also with all the cooking stuff, covers and sheets… That is why those sheepfold house were so big.
The Napoleonic Land Registry of 1811 shows a set of ten houses that have now disappeared. The refuge revives the ruins of the house of Hyppolite at the time built in the heart of the hamlet.
At the end of the 1960s the last owner Mme Aimée SAUVEBOIS sold the building to the community of La Grave. Unfortunatly, time and a lack of maintenance caused more and more degradations, the roof broke in 1999 with a big storm and walls began to collapse.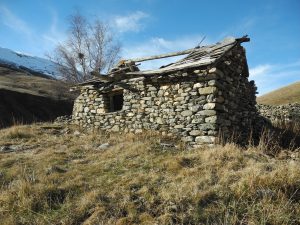 It is in 2014 that the actuals owners, Denis and Victor LAVENANT (father&son), asked the Community to buy the ruins to make a mountain hut. They bought it within an emphyteotic lease of 70 years. They rebuilt there the Refuge du Pic du Mas de la Grave that you can enjoy today.
THE RECONSTRUCTION
The reconstruction work started in May 2016 to end in July 2017. The building was completely made from scratch and is now fully energy independent : a source was found and used, a full system of epuration was made, a photovoltaic solar installation provides electricity to the building and thermic solar panels provide hot water,  for use and for a "central heating." The extra is done with wood-burning stoves.
Locals workers from La Grave made all those awesome work.



Here is a video about the work :
And here you can see some pictures of the work :